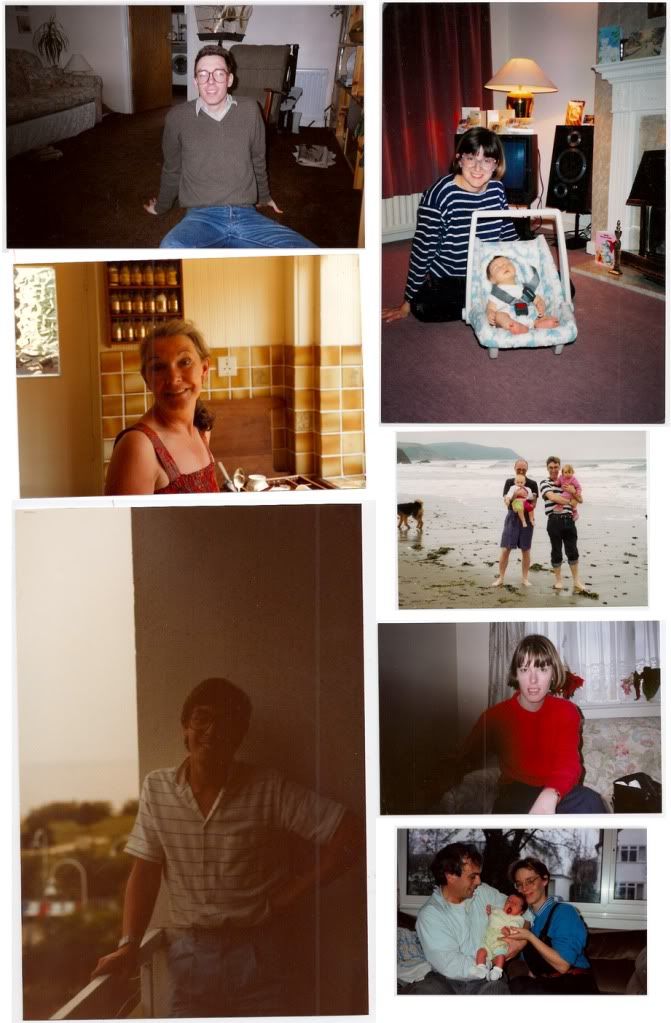 I have several failed attempts at starting a blog. I am the blogosphere equivalent of a commit-o-phobe. I will pretend like I am interested but when it starts to take a little effort I won't ever call again. I'd like to think that, in common my real-life commitment fearing counterparts, I leave sobbing women and broken hearts in my wake, but I'm not sure a few pixels and a couple of fashion-related posts has that extreme an effect. While it does feel a little like I am jumping onto an already full bandwagon, here goes nothing. Third time lucky, perhaps?

The pressure of The First Post. Who am I? What do I do? Do I come here often? You can make do with some pictures of my family. The people around you make you who you are. These people have dressed me since I first arrived as a little bundle of screams in 1991, and since I have been old enough to put together my own (sometimes questionable) ensembles, I always seem to subconciously channel them. While many girls and young women look to their mothers for inspiration - and don't get me wrong, mine is one stylish mama - my main style inspiration is my dad. And I'm not the only one. Instead of fighting over designer bags or silk dresses, me and my sister are currently at war over a ratty old Greenpeace t-shirt that my father wore throughout the 80s and 90s. My dad is the most featured in both this collage and in my wardrobe; as I type I am wearing an oversized St. Michael jumper previously belonging to him, rescued from the charity shop pile. This is in addition to the countless scavenged oversized jumpers and t-shirts from his side of the wardrobe. The fact that we are the same size in 501s is a bonus; a nice steady stream of hand-me-down, knee-less Levis. My heart actually sobs a little when I remind myself that neither my dad or any other members of my family, with what appears to be a hereditary compulsion to wear statement specs, have any of their glasses left for me to fit with my lenses.

While I do feel a pang of jealousy after reading 'What's In My Closet?' feautures and wonder why my Daddy wasn't a Stone or my mother wasn't a Chanel muse, I guess I only have to look in the photo drawer to realise that just because he wasn't on tour or she wasn't in Vogue, that is by no means an indicator of how cool they were. Oh, and under my bed. At the time of posting, I'm winning the t-shirt war.